DigiCert
Secure Site Pro with SAN
Attract new customers to your site and give them the strongest possible SSL encryption, the DigiCert Secure Site Pro certificate.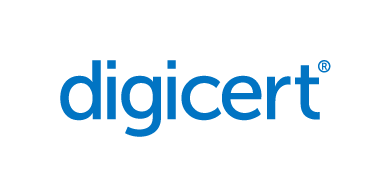 ---
The Wildcard character (*) is supported by the certificate, as the prefix to the Fully Qualified Domain Name (e.g. the www. in www.SSL247.co.uk) this provides SSL security for the all subdomains with a wide range of services. To illustrate this, *.SSL247.co.uk would secure www.SSL247.co.uk, mail.SSL247.co.uk, blog.SSL247.co.uk, etc.
A Wildcard is the economical solution to protect your visitors on all your subdomains; both in terms of administration and cost.
---
Benefits and features
Free Norton Seal.
Receive ECC encrypted SSL with encryption that is 12 times stronger and requires far less bandwidth - perfect for mobile devices.
$1,500,000 warranty.
Unlimited reissues, free.
Special extras exclusive to SSL247® customers, including a personal SSL consultant and our 30 day money-back guarantee
Do your customers need assurance and security from DigiCert ? Ask us - we're experts
At SSL247®, we are all qualified web security experts . You can speak to one of our friendly SSL consultants now and find out if your business needs the Secure Site Pro Certificate from DigiCert. Call +1 855 207 2255.
On top of this, the DigiCert Secure Site Pro Certificate comes with two other must-have security features, as standard. There's daily malware scanning to protect your visitors and your site from malware, as well as DigiCert 's Seal-in-search technology to help you stand out from your competitors in search engine results.
---
All DigiCert SSL certificates come with seal-in-search as standard - displaying the Norton Seal next to your url in search results. (Driving new business to your website.)
---
Includes new Vulnerability Assessment
All our DigiCert (formerly Symantec website security) SSL certificates now come with a built-in Vulnerability Assessment as standard, strengthening your website's security. The Vulnerability Assessment quickly identifies the most critical vulnerabilities* that could be exploited by hackers. In addition to the many other outstanding security features from DigiCert, it will give you one of the most secure SSL solutions in the world. Contact us now to find out more.
Want to boost confidence to the max… and your sales?
Businesses that own EV certificates tend to enjoy uplifts in their sales or conversions. Why not join them today? Go for a Secure Site Pro EV – and give your customers ultimate assurance and the best security.
---
Extended Validation triggers the 'green bar of trust' in your customers' browsers.
---
Introducing the RSA, DSA and ECC hybrid SSL
Give your visitors safer and faster connection times for no extra charge. DigiCert has introduced Elliptic Curve Cryptography (ECC), it is 12 times stronger than its predecessor – RSA cryptography – where a 256-bit ECC encrypted SSL is equivalent to a 3072-bit RSA. ECC encrypted SSL also has shorter key lengths and consumes less bandwidth – perfect for mobile devices.
256-bit ECC has the equivalent cryptographic strength of a 3072-bit RSA encrypted SSL.
Furthermore, an ECC encrypted SSL from DigiCert combines ECC with RSA or DSA – another new cryptography method – for multiple layers of SSL encryption and higer compatibility rates. Call us today for more information or see HERE for more information regarding ECC. You can also download the ECC fact sheet created by our partner DigiCert.
Don't miss out on our expert SSL advice
It's important you choose the SSL that's right for your business. We're here with impartial, and officially accredited, SSL advice on
+1 855 207 2255
sales@ssl247.com

One of our friendly SSL consultants will help you find the right SSL in no time. If you prefer, our online wizard will also point you in the right direction.